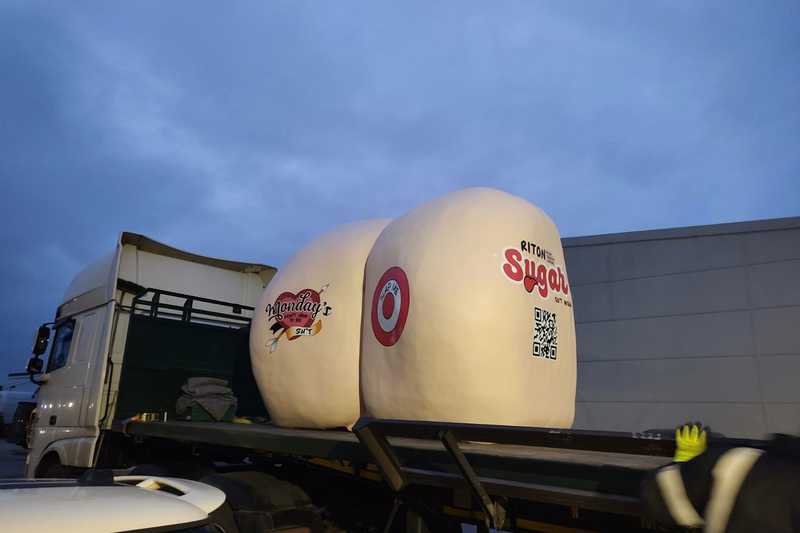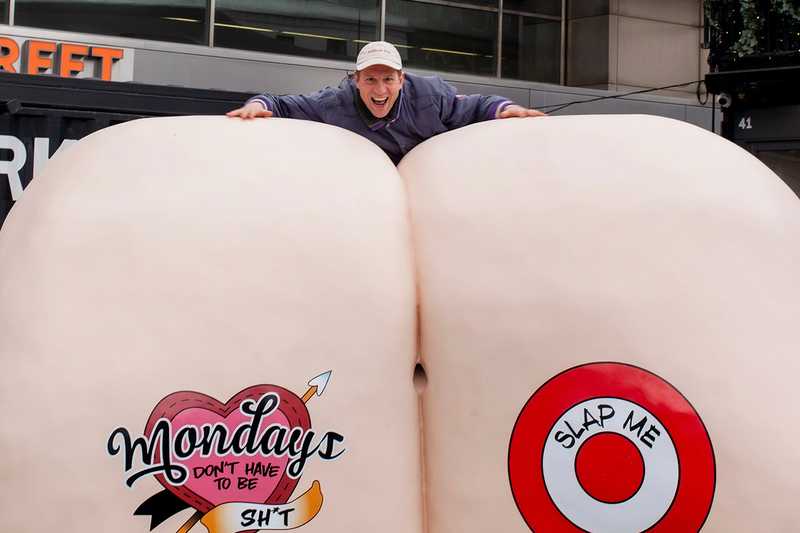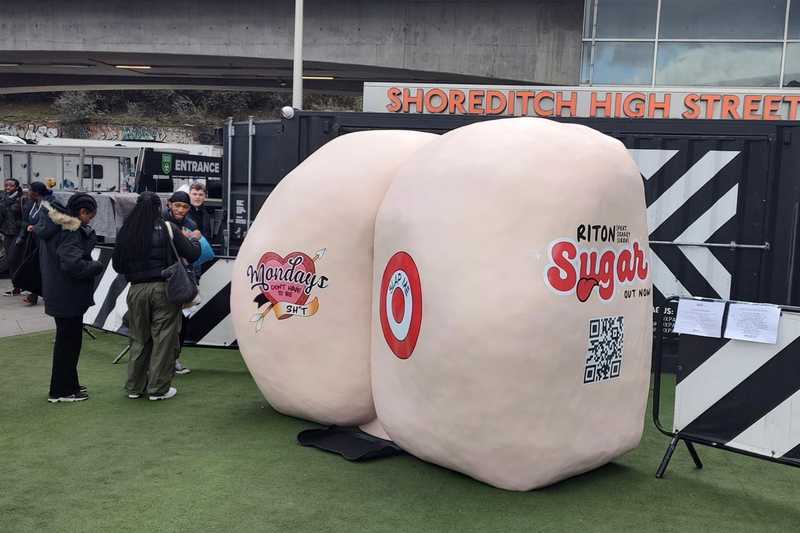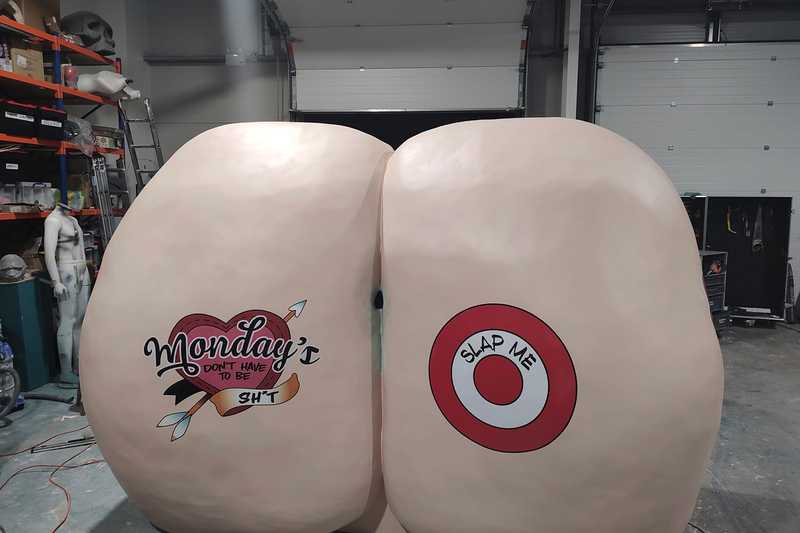 The World's First (Chocolate) Shitting Bum
Accompanied with the world's first bum face AR face filter
Sectors:

Music

,

PR
Year: 2023
In 2023 Riton released the first track from his upcoming EP – 'Sugar' – a tasty Candy Shop (50 cent) sample.
We decided prior to this, to be the antithesis of dry January – and be High January. So instead of cutting back or being healthy – we want to get you as high as possible. Sugar high that is.
Fact: January and February are the sh*ttest months of the year. So we wanted to take the sh*t bit literally, and turn it into something fun – chocolate.
Enter our bum creative. First starting as the worlds first ever (AR) Bum Face filter – that also sh*ts out candy.
This didn't feel quite big enough, so we took to the streets and decided to take a plaster cast of Riton's white bony ass, and make it ginormous. I approached Leviathan Workshop with the cast and briefed them on making a huge working, shitting, 3m x 5m bum. They told me I didn't have the funds for a working rectum, so I told them I'd scout some willing humans to be my working sphincter instead.
On Monday 20th of Feb, partnered with Great British Memes – our big bum rolled out of the workshop onto the streets of London via a flat bed truck. It went on a victory tour around the motorways and various parts of London – ending at Shoreditch High St's Box Park.
Why Monday? Cos Monday is the sh*ttest day of the week – and our chocolate turds were going to prove that Monday's don't have to be sh*t.
People were invited to slap the bum, and receive chocolate out of the bum hole in return. Riton's fans came down, along with Henry himself to test it out and walk away with a free sugar high.