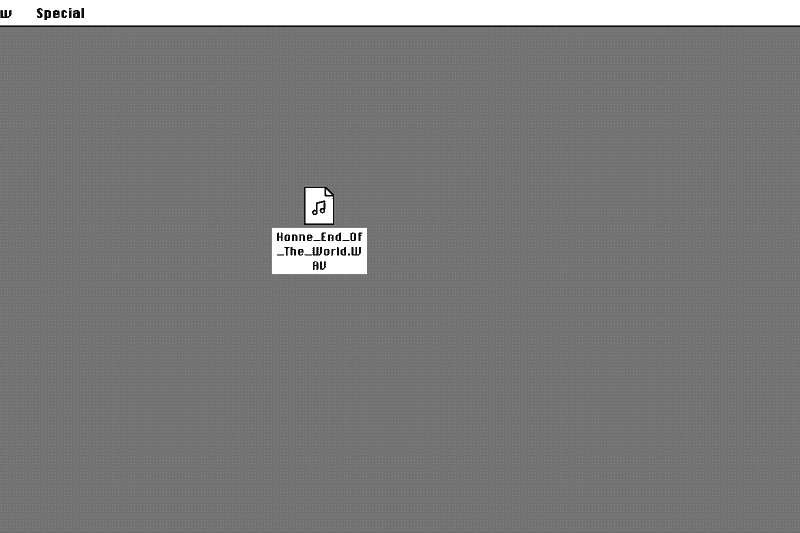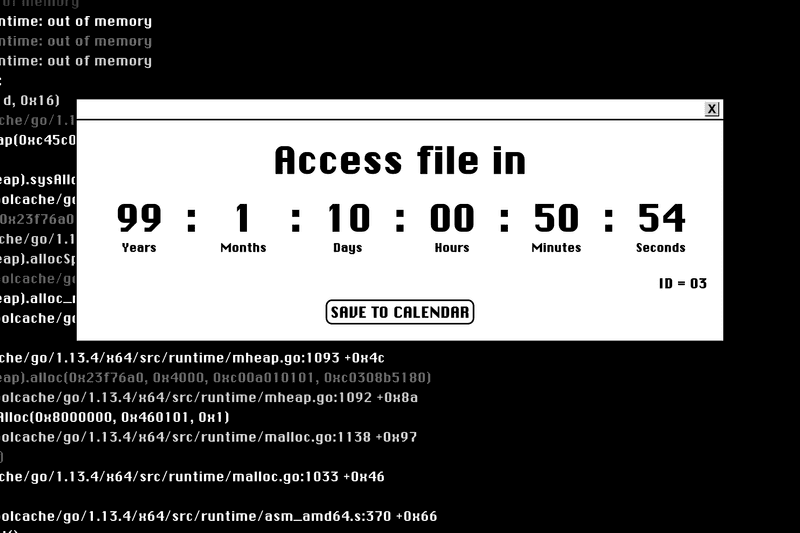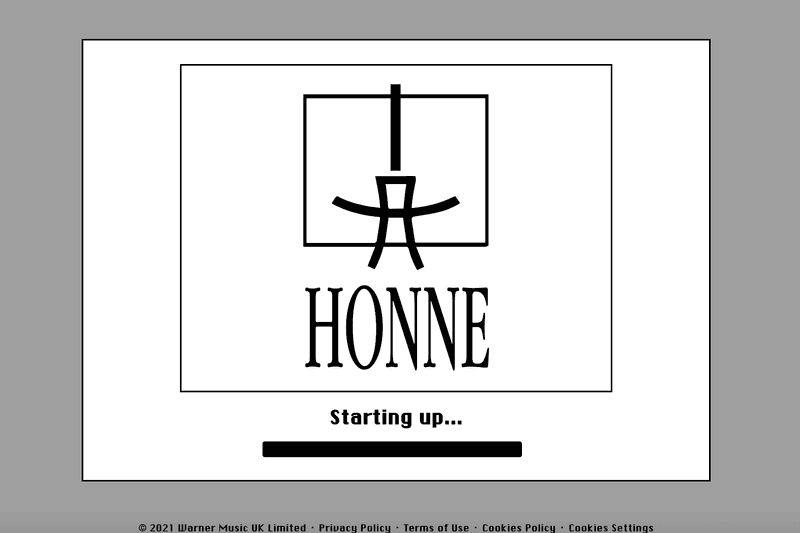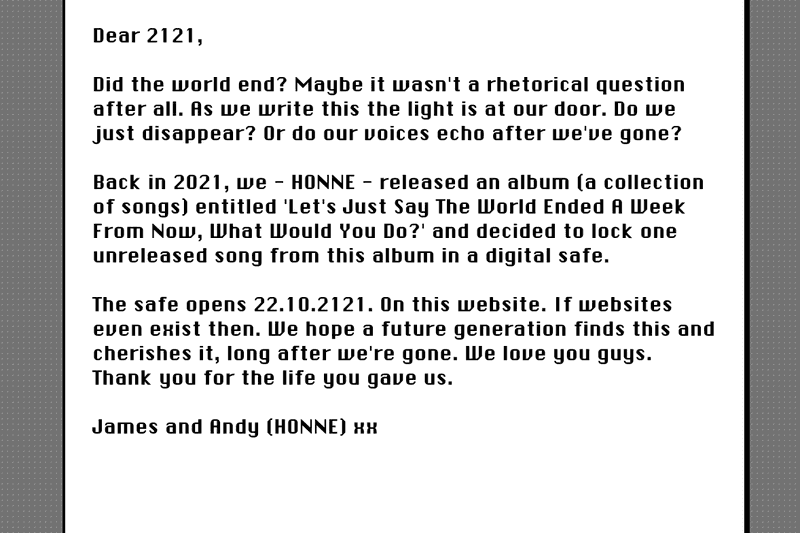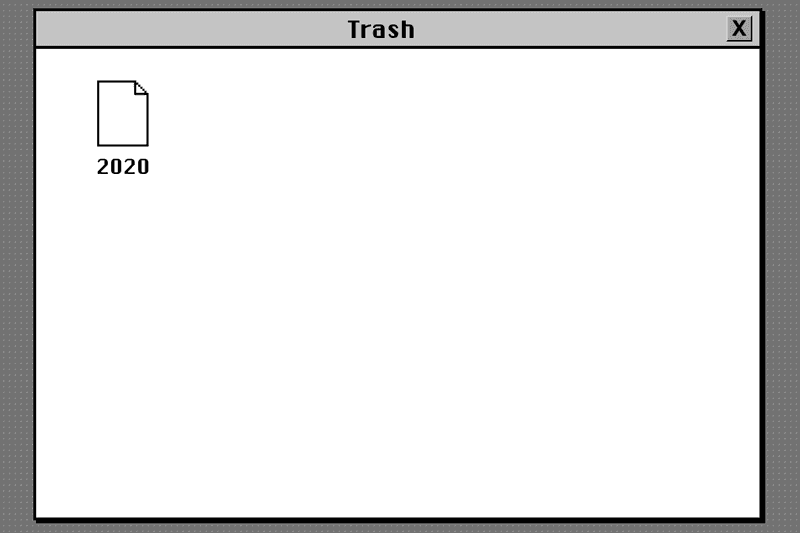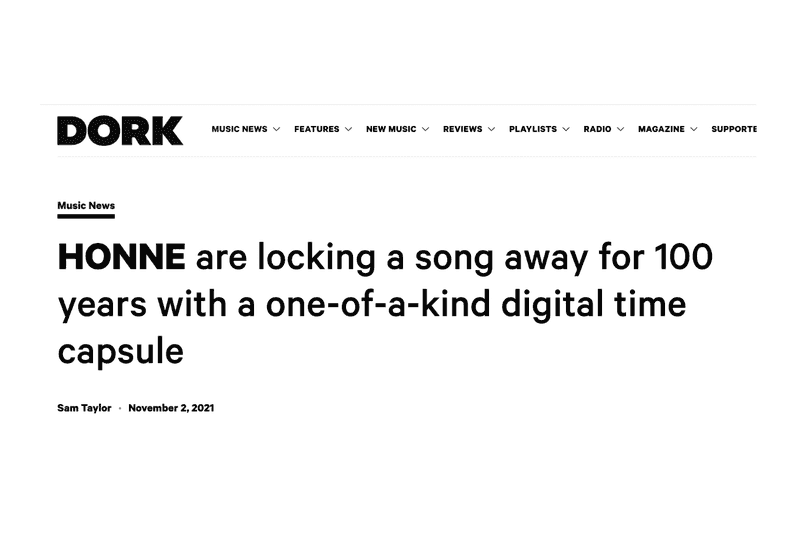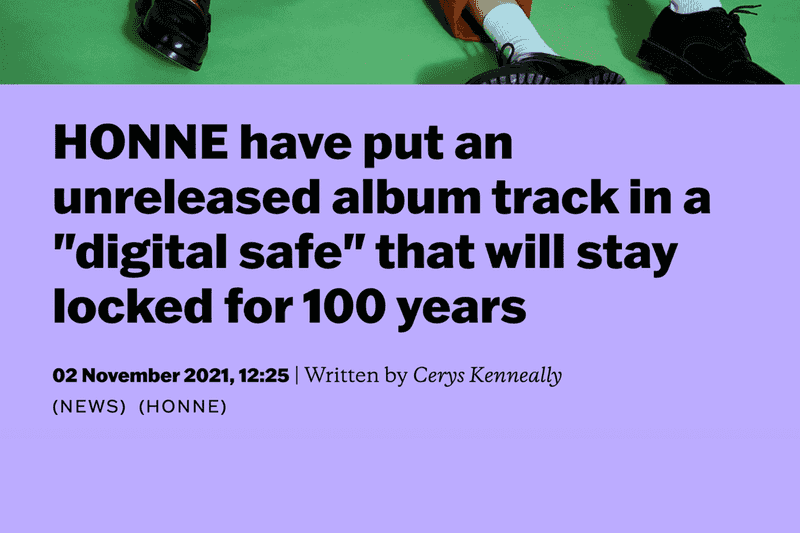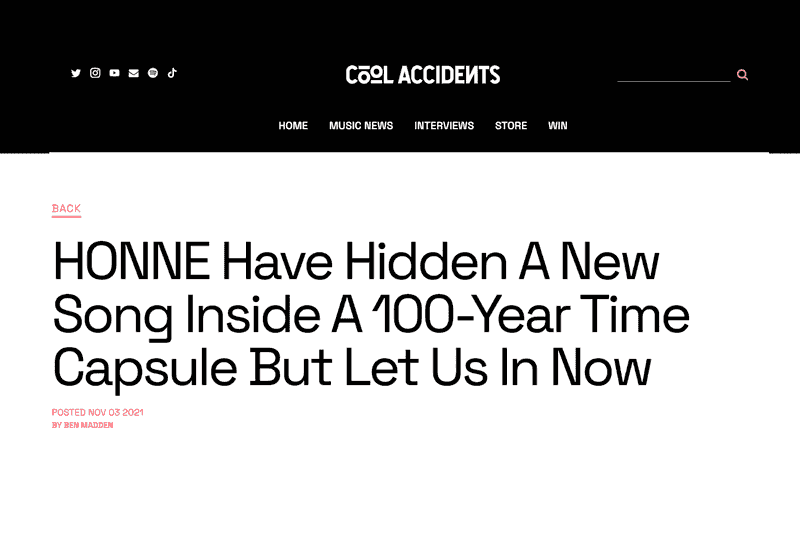 Honne's Afterlife Time Capsule
Featured in DORK, Lineofbestfit and Cool Accidents
If the world ended a week from now – what would you do?
In honour of Honne's album title, we decided to make a version of the album that will only exist once the world has ended, and Honne are dead.
We created a digital sonic time capsule, and inside we locked unreleased tracks from the album. The only catch is, you'd have to be deceased to access it – as the safe is dated to open in over a hundred years. It's countdown sends you a calendar invite from the grave, for the year 2122.
Inside the safe it even has a personal letter from the band to the future, if anyone is still alive to read it.
Digital
Concept
Activation
Social